A Certain Magical Index (Toaru Majutsu no Indekkusu)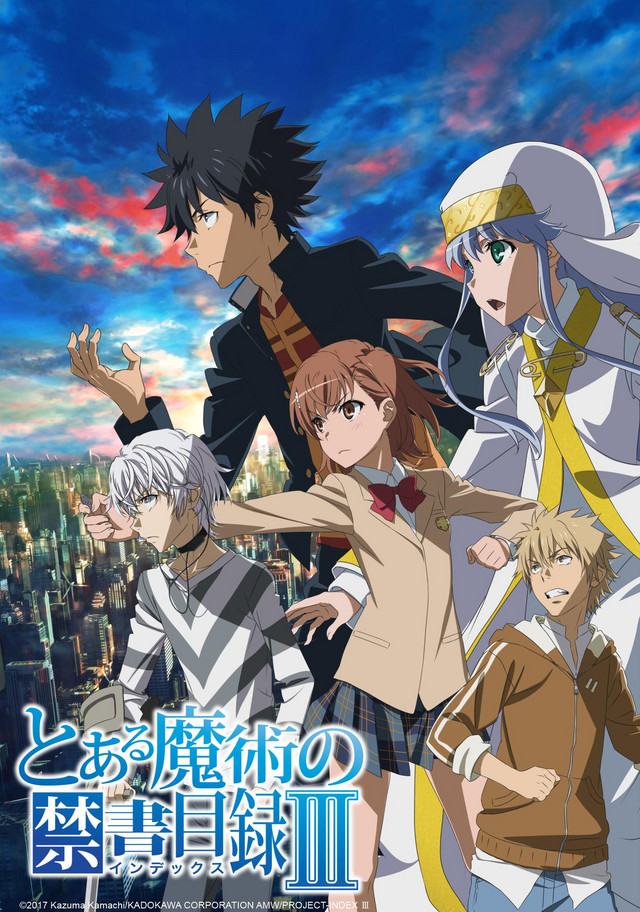 Plot
:
Kamijo is a student in Academy City, where people use science to develop supernatural abilities. The guy's got a lot of heart – luckily for a young nun named Index. She's on the run from a sorcery society that covets the astonishing 103,000 volumes of magical knowledge stored in her memory. When Index stumbles into Kamijo's life, she find a faithful friend and protector, and while Kamijo's easily the weakest kid in Academy City, he's got something else going for him: the Imagine Breaker, an unexplainable power stored in his right hand that negates the powers of others.
Legal Streaming
;
https://www.crunchyroll.com/a-certain-magical-index
Creator
: Kazuma Kamachi (Light Novel)
Director
: Hiroshi Nishikiori
Writer
: Masanao Akahoshi (I-II), Hiroyuki Yoshino (III)
Music
: Maiko Iuchi
Studio
: J.C.Staff
Genre
: Action, Magic, Sci-Fi, Super Power
Episodes
: Seasons 1-2=48, Season 3=?