I'm missing a spark of enlightenment, so this character from one of my all-time favorite series will have to do: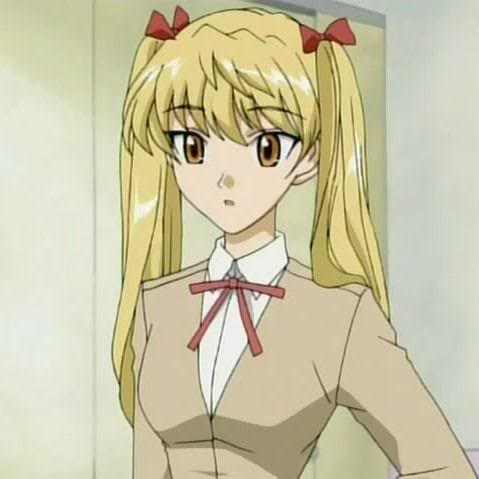 Eri Sawachika
from
School Rumble
.
Eri sports the same archetypical blonde twintails as Saya. In school, she's pretty popular with her peers (save for the enviousness of a number of girls), yet beyond that front lies a high schooler constantly battling her own insecurities. Despite her accomplishedness in most academic subjects as well as sports, she tends to trip up rather hilariously in other areas.
Due to her somewhat isolated upbringing, Eri values her close friends above all. When it comes to her love interest, she frequently gets rather awkward and is prone to fits of common tsundere behavior.