Alright with the magical girls behind its time to delve into the realm of CGI in anime. Now we all know Computer Generated Imagery is the bane of the devil is most cases and creates weird looking animation that just doesn't look as good as the normal good 2D stuff.
But with this community watch along let's celebrate the anime that actually get CGI right, so we're looking for CGI heavy shows that you either think are actually good or have been interested in watching. Of course the CG itself doesn't have to be good, something like the story or other factors could make it worth it in the end, or it could jut be CG done right too. So it needs to be pretty heavily used, either the entire show is CG, maybe all the charcatarrs are or all the backgrounds. Even if that's not the case I migh allow it if
REALLY
present but it's got to be heavily used and part of the viewing experience.
This time we're watching:
Knights of Sidonia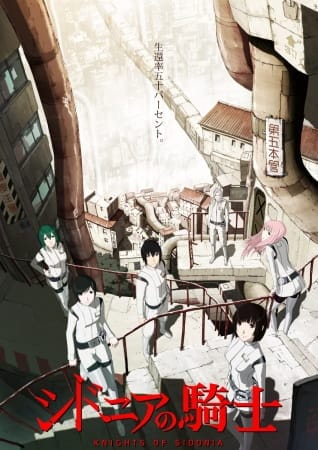 Rules:
1. One nomination per member
2. No movies this time
3. It has to fit the category, I'm the final arbiter on if it counts.
4. Not a rule but please provide a Key Visual along with your nomination.
5. Keep legal streaming in mind
6. Usual OS rules still apply, be nice and don't ruin other people's fun.
7. No hate watching! You're allowed to not like the show and talk about why but don't keep watching with the intent of hating on it.
8. No one needs to justify their opinion, negative or positive everyone has their own taste and is allowed to voice themselves. As long as they don't break any other rules.