With Gurren Lagann done it's time for the next watch along, hopefully one week is enough of a break and hopefully this next show will be watched by more then past watch along's. So what can I pick to make things be a bit different from the last few? Well how about something that (of the top of my head) can't end up as a mech show, since the last two have both been those.
So let's go with a studio based watch along, I haven't done one of those yet, so let's go with Studio shaft, they got a fairly large range of shows and I haven't actually seen as many of them as I'd have liked to. So basically just pick a show where Shaft is the primary studio, pretty easy, not much for me to debate weather it counts or not.
For the Saft community watch along we were going to be watching:
Nisekoi
.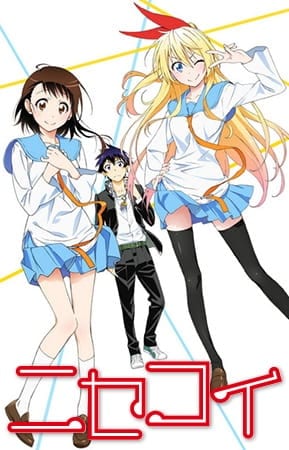 I've decided to lift the episode count rule cause it was kinda dumb and if people wanna nominate long shows then they need to be voted for anyway. However there are some new rules so please read.
Rules
:
1. One nomination per member, must fit the category.
2. No movies... this time.
3. Must have a legal streaming option.
4. Usual OS rules still apply, be nice and don't ruin other people's fun, as well as not hate watching.
5. No one needs to justify their opinion, negative or positive everyone has their own taste.
6. You cannot vote for your own nomination (there's no way to check this, gentlemen's agreement)